Hand made with passion and pride
Skim Kayaks
Great to paddle, highest quality, stylish design, hand made with passion, customised for your preferences. The essence of Skim Kayaks.
Our staff has over 20 years of experience in sea kayak craftsmanship and we build every Skim with great pride and passion. We want you to feel the same passion in paddling them as we do when designing and building them.
We are happy to help you with any questions or queries you may have. We can serve you in fluent English, Svenska, Deutsche, Suomi and Nederlands.
The kayaks in the Skim Challenge series are kayaks designed for the toughest conditions. With the Braveheart and the Braveheart LV we have designed two extremely playful kayaks that have unmatched stability and manoeuvrability both these kayaks will allow you to find the limits of your capability. The Beaufort and Beaufort LV are extremely playful expedition kayaks. The Beaufort's are a perfectly balance of play and cruise. With good manoeuvrability and stability and yet high cruising speed and big storage compartments the Beaufort's are in a class of their own and great for expeditions where circumstances are un predictable. Of course the Challenge series are of the same high quality and finish you should expect from a Skim kayak and build by the best boat building craftsmen Finland has to offer.
The Original Series are the original Skim models that changed the way we look to kayaks today. Many of the design features and items of the original skims are now seen on other kayak brands world wide. But there is only one original. They are slick, fast and yet very manoeuvrable and agile The eye for detail and practical solutions is still far above average standard these days and.
The Original Series changed how we all look at and experience kayaks today.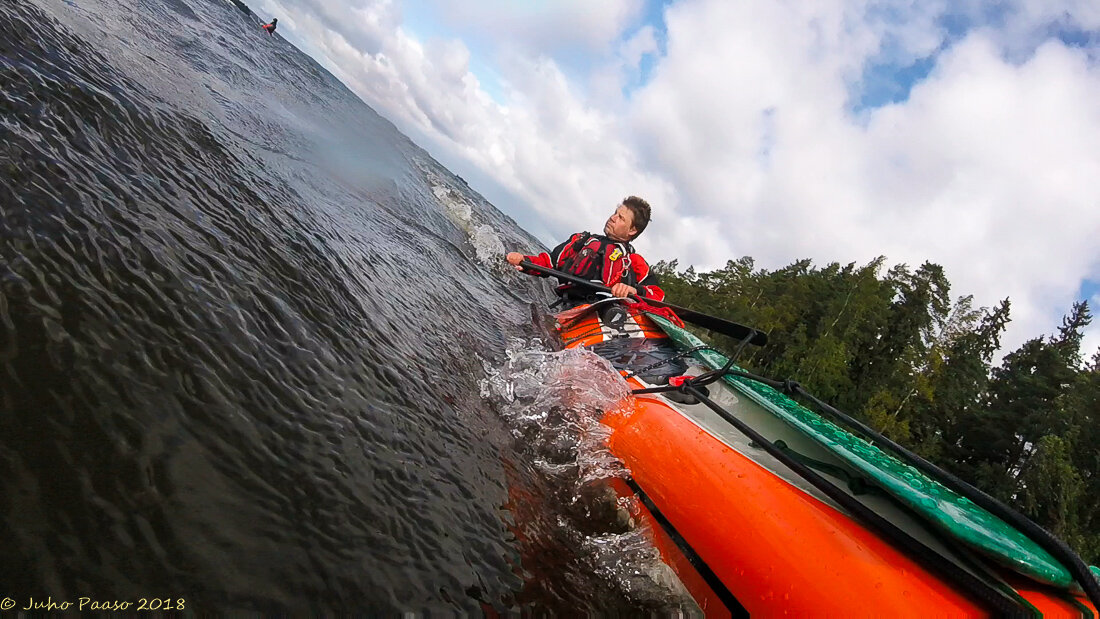 There's a Kayak for everyone.